Rosé - Wine and Cigar Pairings with Virginia Rosé
Rosé - Wine and Cigar Pairings with Virginia Rosé A recent article in Forbes highlighted a new Jolie/Pitt wine that has brought new interest to rosé wine. Jolie-Pitt's New Wine Is Scarce, Twelve Best Rosé's To Try Instead Since starting the Virginia Wine and Cigar Trail 3 years ago I have had the opportunity to taste a number of new varieties and styles and several that I have disdained in the...
Cigar Smoking, An Aesthetic Experience not...
The differences in the way that cigars and cigarettes are made tells you a lot about the goal of the end product. For example, tobacco companies add ammonia to cigarettes while cigar manufacturers try to remove it. Why? Cigarette manufacturers add ammonia to cigarettes to increase the absorption of the nicotine into the bloodstream, increasing the impact and the likelihood of addition. It is...
4 tags
Virginia Wine AND Cigars - A helpful primer
With Matt Brehony's permission we have reprinted his article and added the cigar pairings of the Virginia Wine and Cigar Trail. VAWACT has 15 members as of April 1, 2013 with a number of wineries in the pairing process. VAWACT and sponsor CigarVolante LLC (CV) will do over 40 events this year, from small winery events to large festivals, promoting the aesthetics of cigar smoking, a...
3 tags
8 Up-and-Coming Wine Regions in the U.S. Slideshow →
Yeah, Virginia is there.
2013 Tour de Panacea Update - Special Guest...
JUST ANNOUNCED: Troy Mason will be offering autographed copies of his debut novel OUTLAW at Potomac Point Winery on Sunday, May 26 as part of the 2013 Tour de Panacea.  He is a retired United States Marine, Iraq War Veteran, and an avid biker, logging over 20,000 miles per year on his Harley-Davidson.  
2013 Tour de Panacea 60 Days and Counting!
 CigarVolante- Promoting Civilized Indulgence 3 days of Wine, Cigars, Motorcycles and Rolling Thunder It is SPRING! Ugh! I am looking out my window at 5 inches of snow and thoughts turn to warmth and sun and MOTORCYCLES. While it seems like an impossibility, we are 60 days from the Tour de Panacea, the culmination of much of what we are about, the enjoyment of life, freedom and Civilized...
Virginia Wine and Cigar Trail Members get Gold at... →
Congratulations to VA Wine and Cigar Trail Members for Gold Medals at the 2013 Governor's Cup Competition: - Potomac Point Vineyard and Winery for a Gold Medal and inclusion in the 2013 Governor's Cup Case with their 2010 Richland Reserve Heritage - Keswick Vineyards for a Gold Medal for their 2010 Cabernet Sauvignon Estate Reserve
Virginia Wine and Cigar Trail Wineries Shine at... →
Congratulations to: - Fabbioli Cellars for Silver medals for their 2010 Tannat and their 2010 Cabernet Franc Reserve and a Bronze medal for their Raspberry Merlot - Rosemont of Virginia, a Silver medal for their 2010 Cabernet Franc and a Bronze medal for their 2010 Kilvarock - Veramar Vineyards, Bronze Medals for their B40, 2011 Chardonnay and 2011 Pinot Gris.
Eight Loudoun Wines you should drink this spring
Times-Mirror Staff Photo/Trevor Baratko Many of Hillsborough Vineyards' wines are just as striking as the winery's views. Especially notable is the 2008 Bloodstone, composed predominantly of the fer servadou grape (about 94 percent), a relative of malbec. CigarVolante: Loudoun Valley wines that you should drink this summer. 2 of them are VA WACT members, so you can drink them AND have a cigar! ...
Unicorn Winery - Featured Pairing
Unicorn Winery Pinot Gris Aromas of rose petals, apple blossoms, and pears make this perfect with your favorite summer salad, outstanding with seafood or creamy pasta dishes.  Paired with the Panacea Green Pennsylvania Broadleaf [[MORE]] We are taking Broadleaf tobacco, grown in Lancaster County of Pennsylvania to our factory in the Dominican Republic and elevating its use from that of a...
The Wineries of the Virginia Wine and Cigar Trail
2013 Tour de Panacea - 3 days of Wine, Cigars,...
The Tour de Panacea is sponsored by CigarVolante, The Virginia Wine and Cigar Trail, Panacea Cigars, Unicorn Winery and Potomac Point Winery.
10 tags
2013 Tour de Panacea
3 days of Wine, Cigars and Motorcycles CigarVolante is the combination of those indulgences that make life rich and full; things like cigars, wine, motorcycles, women that ride motorcycles, good friends; all the good stuff. After two years that has culminated in the Tour de Panacea! [[MORE]] Tour de Panacea is wine, cigars, wine and cigars, motorcycles and a love of the freedom. The Tour de...
9 tags
Wine and Cigar Pairing with Guest Wine Blogger...
 CigarVolante- Promoting Civilized Indulgence Wine & Cigar Pairing- Riesling Dezel Quillen has one of the most informative and entertaining wine blogs that I read and he will join us as guest wine-blogger as we expand the world of wine and cigar pairing beyond the world of Virginia wine. We have excerpted from Dezel's latest blog, expanding it to include the synergy created by the...
6 tags
Potomac Point Winery – Featured Wine and Cigar...
— Virginia Wine and Cigar Trail Abbinato (2010) and the Panacea White Corojo Hitchpin [[MORE]] A Chianti-style blend, easy to drink and light-bodied with a soft tannic structure. It is a modern style light wine, accompanied with fruit and vanilla flavors. Perfect to serve with your favorite Italian meal, barbequed chicken and tomato-based dishes. Good pizza wine too! Paired with the...
3 tags
Panacea Paint Can Sampler
Paint Can Sampler This is the entire PANACEA line!  34 different shapes.  6 blends!  With one click of the mouse you can sample our entire line.  Maduro, Connecticut, Habano, Corojo, Cameroon, and our famous Pennsylvania Broadleaf.  There are cigars in this sampler that have ratings of 90, 91, 93, and even 95!! [[MORE]] CONTENTS: 34 Cigars Note: Blend sheet enclosed. Black Maduro Azul...
4 tags
Rosemont of Virginia - Wine and Cigar Pairings
[[MORE]]
3 tags
Panacea- The Holiday Cure-All
 CigarVolante- Promoting Civilized Indulgence Panacea- Holiday Cure-All   The Panacea  The Ancient Achemists sought three things: The Chrysopoeia, or the Philosophers Stone that involved the transmutation of common metals like lead into gold; The Alkahest, the development of the universal solvent, having the power to dissolve every other substance; and The Panacea, the elixir of life that...
7 tags
CigarVolante - Unique Cigar Solutions for Virginia... →
5 tags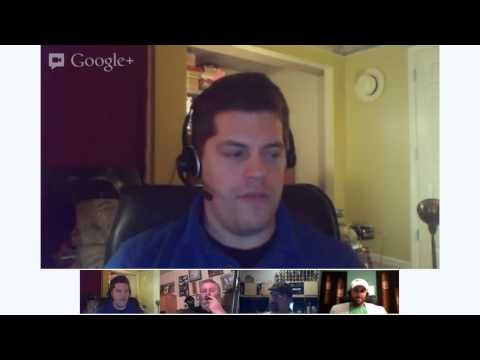 9 tags
Virginia Wine and Cigar Trail - Three Fox...
[[MORE]]
CigarVolante Promoting Civilized Indulgence -...
CigarVolante Promoting Civilized Indulgence Beyond Cigar Friendly [[MORE]] Beyond Cigar Friendly     I started smoking premium cigars in the mid-eighties in California at a time when you could smoke cigars in separately ventilated areas in restaurants and bars. We had a favorite spot that built a room like the smoking area in an airport, totally isolated off the entrance to the restaurant to...
5 tags
Civilized Indulgences - October 13-14
Cigar 101      Last week we talked about the increasing number of women cigar smokers and why we thought that our way of approaching the market appealed to them. This week, in a slightly different fashion, that idea was validated. [[MORE]]     Saturday, we were at the Virginia Celtic Festival when a woman brought her young son, in his early 20's, to our booth for a cigar. She wanted to...
8 tags
The Changing Cigar Smoker Demographic
 Promoting Civilized Indulgence The Changing Cigar-Smoker Demographic      When you think of a cigar smoker what image comes to your mind; men at the seat of power in big leather chairs like the Harvard Club in New York with its solid wood paneled walls, leather chairs and a lingering smell of cigar smoke. How about guys sitting around a poker table or on the golf course smoking a cigar as part...
9 tags
Virginia Wine and Cigar Trail - Keswick Vineyards...
[[MORE]]
Best Wine Vacations →
More Photos» Charlottesville  Why Go: Vast vineyards surround Monticello, Charlotteville's premier wine destination. Chardonnay lovers will want to visit Blenheim Vineyards, a winery located about 10 miles southeast of town and pioneered by Charlottesville native, Dave Matthews. Read More»Charlottesville Top Things to Do in Charlottesville | Best Hotels in Charlottesvi
5 tags
The Peacemaker Gets a "95"
Flatbed Cigar Company The Weekly Holler…. Flatbeders, Thank you very much for all your support.  You've been telling us how much you like the "Peacemaker"…you clearly know your cigars:)  The Cigar Journal (Zurich, Switzerland) has just rated the Red 760, aka: "the Peacemaker" a 95! Thanks again for your continued support, Paul
4 tags
CigarVolante's Weekend Indulgence - Weekend of...
Promoting Civilized Indulgences Virginia Shrimp? Virginia Wine and Cigar Trail - Member Update Virginia Wine and Cigar Trail is now comprised of 9 Wineries. We would like to welcome the new wineries joining us through the summer: [[MORE]] Hidden Brook Winery in Leesburg, VA - Emily Kraft, the new Tasting Room Manager, is doing a great job of creating a experience-rich environment in the...
Perfect pairing: Shrimp and wine at Sans Soucy... →
Join us at the Sans Soucy Shrimp and Wine Festival - CigarVolante will be the exclusive cigar vendor. 
6 tags
Virginia Wine and Cigar Trail at Virginia Wine...
[[MORE]]
5 tags
Flatbed Panacea White Corojo Bolt
Review by Robert Davis in Cigar.com Couple weekends back, we rode the big beemer bagger down to Rock Hall Merryland, to stroll through the Pirates and Wenches street fair, where we visited a booth manned by Cigar Volante, distributors of Panacea Cigars, made by I forget who in Central America, at the behest of Flatbed Cigar Company. Truly a dizzying array of brands and sources. However, from the...
4 tags
Flatbed Panacea Red Robusto
Blog post by new friend Robert Davis on Cigar.com It seems like a lot of my reviews get no replies, either because they are of premium cigars no one has heard about or of yard gars no one gives a crap about. This one may fall into the former category. You just don't bump into it, but it deserves notice.  [[MORE]] In my quest for a quality American cigar, I ran onto the Virginia Wine and...
DOGWATCH CIGAR RADIO PODCAST EPISODE #392 -...
This week Bob and Dale are joined by guest host Craig Schneider, Ron BarkerofCigar Volante, Scott Hicks ofRogue Ashtrays and listener Jeff Curtis who supplied the unbanded this week.  Sponsored by Tranquilo Cigars, the Cigar of the Week is the Panacea Peacemaker 760 Red Habano.  Tune in to hear the special Peacemaker deal for DogWatch listeners only.  In the live chatroom, Smoking Soldier, Tim...
5 tags
Pairing Virginia Wine and Cigars at Floydfest
Blog post from my new friend, Todd Godbout's Wine Compass Blog. One of the many enjoyable aspects of Floydfest is the wine and beer garden at the Pink Floyd Garden Stage, a secluded enclosure to down a few drinks while still exposed to their outstanding musical line-up. On Saturday night, I happened to run into Ron Barker of the Virginia Wine and Cigar Trail, who was featuring Panacea...
3 tags
219 Co-Sponsors: A Working Majority of the U.S....
    219 Co-Sponsors: A Working Majority of the U.S. House of Representatives Sign onto H.R. 1639 As we have now returned from the 80th Annual Convention & Trade Show of the International Premium Cigar and Pipe Retailers Association (IPCPR), held this year in Orlando, Florida, it was truly an historic moment when CRA and IPCPR could announce to its members, that after 474 days and over 300...
Weekend Indulgences - August 10 - 12 - It's...
FloydFest - Redux We had a number of Highway 29 / Blue Ridge visitors at our booth at FloydFest asking where they could purchase Panacea Cigars in the area. You can get Panaceas at the following retail stores: [[MORE]] The Tobacco Company Steve Mullins 5429 Williamson Road Roanoke, VA 24012-1437 The Tobacco Company Debby Hutton Bedford Shopping Plaza, Bedford, VA Great Oaks Country Club ...
10 tags
Beer, Bourbon, BBQ and WATERMELON?
Civilized Indulgence means never having to say you're sorry July was a blur as I entertained my son, we attended the Annapolis Irish Festival, and spent almost a week at FloydFest. If you have not gone to the "Hillbilly Woodstock" you should plan on it next year. It takes a bit of work as, unless you have a trailer or motorhome, you are "primitive camping". I had the...
4 tags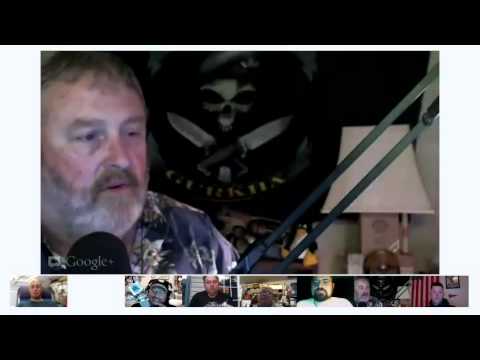 5 tags
6 tags
Pilgrimage to the Shrine of the Painted Pig
BACON! What could be more indulgent than Bacon and Cigars? In all humility CigarVolante travels to Smithfield, VA to the Shrine of the Painted Pig to sacrifice a sacred Panacea Cigar to the Bacon God.  We have done a number of small, community festivals this year in addition to our Wine and period (Celtic and Renaissance) festivals. So far this year we have done community festivals in...
The Summer Solstice - Sacrifice? We don't need no...
I am probably not the guy to consult about sacrifice because, after all, I am promoting Civilized Indulgence and sacrifice is diametrically opposed to Civilized Indulgence. Truth told, I even have some problem with delayed gratification but I digress… [[MORE]] With all due respect to those that are able to delay their gratification, virgins have been put on the endangered species list and...
4 tags
A Response to the NCI Report - Cigars: Health...
A Response to the NCI Report - Cigars: Health Effects and Trends copyright 1998 by Marc J.Schneiderman, M.D. and the Internet Cigar Group The National Cancer Institute's (NCI)monograph Cigars: Health Effects and Trendswas published in February, 1998. This 232 page compilation of research on the health effects of cigars is important reading for cigar smokers although many conclusions are...
5 tags
CigarVolante's Civilized Indulgences - Father's...
The Origin of Father's Day Father's Day was founded in 1910 by Sonora Smart Dodd to honor her father, William Jackson Smart, and was first celebrated in in Spokane, Washington on June 19, 1910. The observance continued throught the persistence of Dodd until the 1920s when Dodd stopped promoting the celebration because she was studying in the Art Institute of Chicago, and it faded into...
Civilized Indulgences - June 8, 9, 10 Weekend
Operation Sail Operation Sail is a series of sailing events that are held to celebrate special occasions by featuring sailing vessels from around the world. I had the good fortune to be in New York in 2000 for the last OpSail event as I watched the tall ships sail between the Statue of Liberty and Battery Park at the south end of Manhattan Island. What a beautiful sight.  This year marks...
Insider's Guide to Wine Festivals →
We are well on our way into Virginia wine festival season.  For those not familiar with wine festivals, these outdoor events feature music and wine tastings as well as wine sales.  Some of the festivals include an educational seminar component as well.  As I am now entering my tenth season participating on both sides of the table, the Old Town Crier thought it might be fun for me to share festival...
Wine and Cigar Pairing 101
CigarVolante started wine and cigar pairings last year and as a result of its acceptance formalized it with the foundation of the Virginia Wine and Cigar Trail™ (VWACT) this spring. The Virginia Wine and Cigar Trail™ is an affiliation of five wineries and CigarVolante LLC, the Virginia Distributor for Panacea Cigars, a mild to medium bodied cigar that has an unusually complex flavor in a milder...
4 tags
Cigar for the Course | Golf | Cigar Aficionado →
Walk into a well-stocked pro shop and you'll see nearly as many handmade smokes as you will Titleists and Top-Flites.
4 tags
Panacea Red Habano 760- It may fix everything but...
  I don't play a lot of golf now, having spent my body points early in life. But I did play for a number of years, got myself to what I considered a respectable handicap and enjoyed a cigar or two while doing so. The Panacea Red Habano 760 is a cigar that I would have enjoyed on the golf course. The Panacea Red Habano is medium to medium-strong cigar, spicy without being peppery,...
8 tags
May 26 - 27 CigarVolante Indulgences
The Tribute to the Wounded Warrior - What's it all about? Beethovenfound, a 501(C)3, charitable corporation was created to utilize major symphony orchestras to help support people in need by organizing concerts to raise funds, provide entertainment, culture, and classical music education in a fun environment.  It's our way of saying, 'Thank You' for their dedication and...